« Previous page
Body without blood – interview with Exemia
Updated: 24 January, 2018
Created:
21 March, 2016
By:Adalbert
Category:
Interviews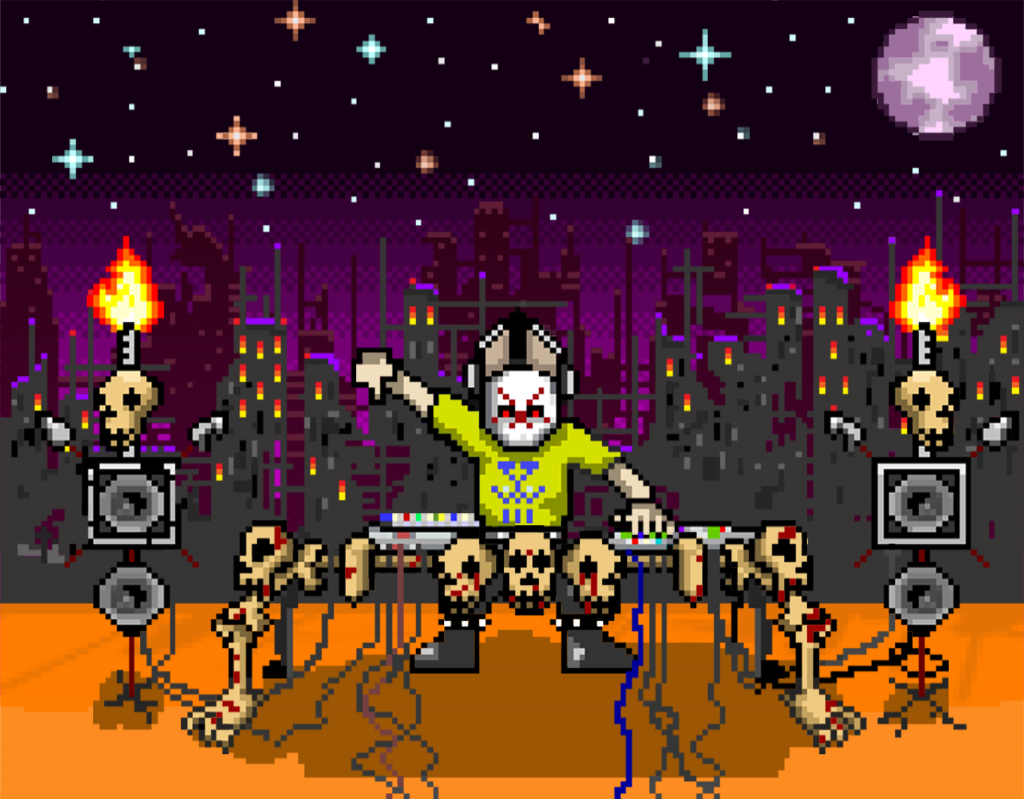 Adalbert: "Cryptobiosis" – as it was described in our review – has some big variety of ideas on it. Each song is filled with surprises and I wonder is it caused by your rich musical experience – for example Robocorpse album was full of references to synth sound of 80s while previous efforts were more hardcore-techno oriented. And "Cryptobiosis" mixes those two – brutality with decent melodies. Was it your goal?
Fako: That is correct, my goal for 'Cryptobiosis' was to mix the harshness of the drums of the past rhythmic noise album with the melodic style of some old Exemia industrial songs and the one I developed during the 'Dark-Rearrangements' trilogy, but this time going back to adding vocals and changing the structure of the songs so they would have a chorus too.
When I was younger, I listened to punk and metal and later to gothic rock and industrial
Adalbert: Well, at the first listen of "Cryptobiosis" I was really impressed, that it's so loaded with emotions – mostly anger. Where did you found so many frustrations?
Fako: The lyrics of this album are written mostly about the political, religious lies, negligence and the social negative reactions of the ones we trusted. Except 'Gris' which is written in memory of a loved one.
Adalbert:  On "Cryptobiosis" you've done some very good work with vocals, which are very diversified: from clean vocs in "Gris", trough distorted, high tone vocals typical for dark electro ("Nighterrors"), but the whole record is dominated by deeper growls which remind me of grind core or death metal. What were your inspiration while arranging vocals?
When I was younger, I listened to punk and metal and later to gothic rock and industrial thanks to the internet. I would try to imitate those kinds of vocals, and throughout the time I played with local bands I developed my own guttural voice for Exemia.
Here Fako posted links to his inspirations while working on voice which are… Jon Nödtveidt's performance in Dissection and Mikael Åkerfeldt's performance in Bloodbath.
VA - Halotan Records Sampler 08
StyleDark Electro
More info and player
Adalbert:  Talking about inspirations – what are they? In "Disgraced" I hear a little bit of Velvet Acid Christ – like bassline, but apart from this specific band it's difficult for me to point out any specific projects that are important for you…
Fako: Besides collaborating with industrial projects being my main inspiration, one of the biggest influences in my basslines and structure has been Psytrance and Goatrance music.
"Disgraced" was created in 2005, but never released. That may be the reason why it holds a familiar EBM sound. Ten years later, I was not sure about remaking "Disgraced". Have you ever sang or hummed an instrument line before you were intending to write it down so you didn't forget it? This was the case on the background melodies on this one, but I thought it would be interesting to record them as chants instead of using a synth pad and layered them down so it would sound like a church choir, added some organ, once I heard the flow I became satisfied with the results.
I could write a huge list of some of the electronic or industrial bands that inspired me before Exemia existed, but just to name a few: Aphex Twin, Squarepusher, Ministry, Nitzer Ebb, Skinny Puppy, VAC, Dulce Líquido, Laibach, God Module, NIN, Mono no Aware, FLA, Suicide Commando, Funker Vogt, :Wumpscut:…
You may also be interested in