« Previous page
Gremlin in the machinery – interview with Cynical Existence
Updated: 20 August, 2015
Created:
20 August, 2015
By:Adalbert
Category:
Interviews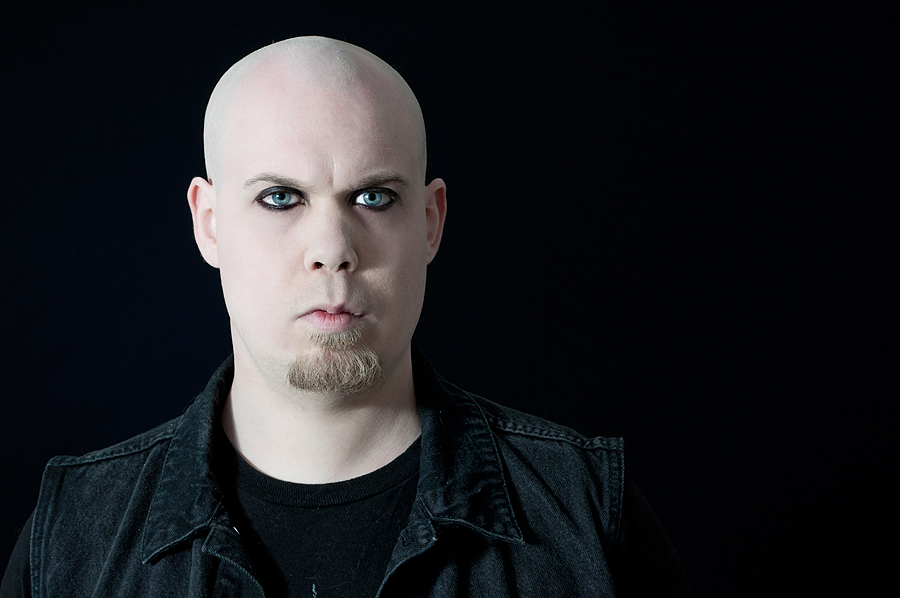 Do you have any favourite songs from "We are violence"? For me "Affliction of self torture", "You, "War of times" instrumental "Sovereign" and "We are through" are outstanding tracks…
All those you mentioned above except "War of times" and add "We are the violence" and you've found'em.
My biggest vocals inspiration come from Philip Anselmo of Pantera
"We are the violence" has a very interesting cover. What kind of creature exactly is trying to come out of your head?
The head isn't mine , but what you see is basically a little gremlin. In the older days people used to say that there was a gremlin in the machinery if there was something wrong with it. So basically it's a metaphore of the anger we have inside us, this is what the creature represents.
On the next Halotan Sampler we will be able to hear your song called "Visa mig vägen (Fredriks rework)". Can you tell us something more about it?
The tracks name in English is "Show me the way" and it was actually a track that was meant for my side project and it was released as a free demo. But I took it in a reworked it a little bit and changed some things just for this compilation. I wanted to show off a song sung in my native tongue. It's not often that I do this because I dislike to write in Swedish. For me, English makes more sense.
The first thing which discerns Cynical Existence from other dark electro projects are your vocals – very characteristic and recognizable. How did you came with an idea of such vocal expression? What are your inspirations?
I take that as a compliment haha. I started out with a lot of distortion and chorus fx on my vocals but soon got tired of using it, mainly cause all other bands did it. Also live it's more convenient if you can just use your own voice naturally instead of drowning it with a lot of fx. My biggest vocals inspiration come from Philip Anselmo of Pantera.
You may also be interested in