« Previous page
Socially and psychologically engaged – interview with Guilt Trip
Updated: 2 November, 2015
Created:
16 September, 2015
By:Adalbert
Category:
Interviews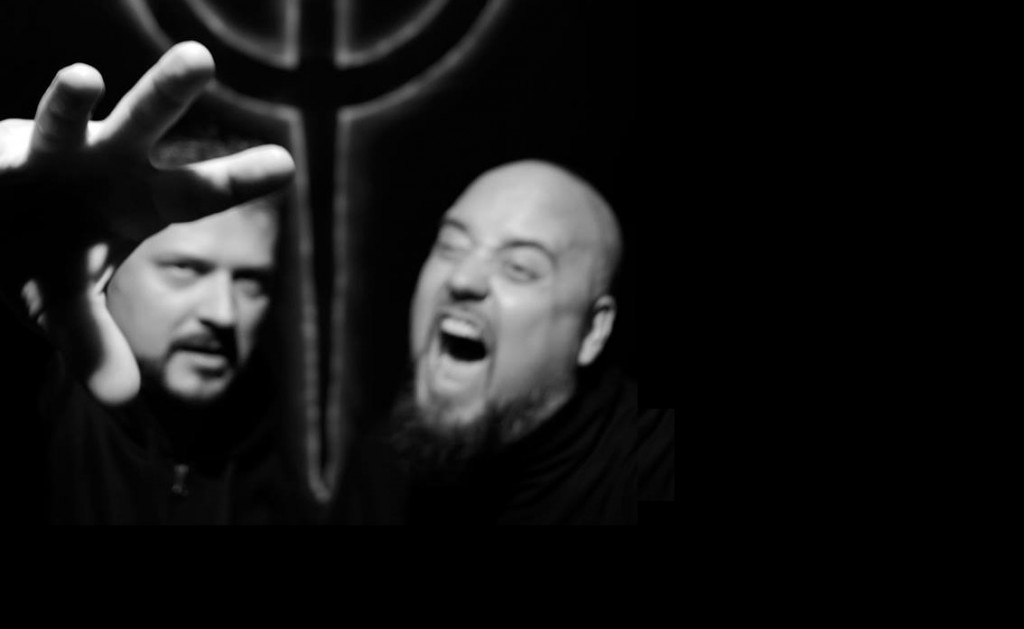 VA - Halotan Records Sampler 08
StyleDark Electro
More info and player
Adalbert: At Castle Party is your third gig in Poland?
Magnus: No…Warsaw, Gdansk, Wroclaw, Poznan, Castle Party… it's second time at Castle Party now.
Adalbert: What do you think about Polish audience?
Karl: We love them, we hope that more and more Polish people, and also people around the world will engage and get the message of Guit Trip.
Adalbert: What are your musical inspirations? Your last album "Brap:tism" is very diversisifed…
Karl: I don't know where to start…
Magnus: At the beginning it was Front 242, Nitzer Ebb, and… don't mention the "S" word. Yes, Skinny Puppy was the name that was following us since the beginning. But now we listen to everythong. We listen to grindcore, heavy metal, pop music and even disco. Obviously that affects the music.
Karl: When we make a new album it's like a mosaic. You can see it if you will take a step back and watch it from the distance. Just like Jackson Pollock actually. We keep the inspiration with the "S" word and so on, but we try to keep our own style, and make the next step.
When you make music you're just 'brapping' – you're making what you want
Adalbert: Do you reallytake care about what is going now on the dark electro scene, because I've got an impression, that your path isn't very common, that everything now is more techno oriented and simple.
Karl: Yes, we noticed that, that in a substream we found mainstream. It's the evolution, even in a substream something is becoming more popular and fatter and fatter branch. We see it as pop actually, and we try to avoid that thing. We try not to fall into those traps. Sometimes, when we creating music we use some elements of this "pop vein" but we're making it our own. You can hear it on the new album in some of the songs.
dalbert: Yes, it's not like you listen this record twice, and you will catch all of the elements, it's more complex, I think. And another question I want to ask… What is "BRAP"? When I saw it for the first time I thought about rap, hip hop, and so on.
Magnus: Skinny Puppy used this word to describe how they create music. We interpret  it as "do whatever you want". When you make music you're just "brapping" – you're making what you want, if you like it it's ok, if you don't – do something else. It's just jamming, just as the jazz musicians do…
Adalbert: I didn't know about it. It means that the title of album "BRAP:tism" referes directly to Skinny Puppy.
Magnus: Yes, because we knew that the people will going to mention it. So we decided to put it on the front cover, to let everybody know – "we know that, we're inspired by Skinny Puppy" to shut the discussion. Unfortunately it had different effect…
You may also be interested in
Related products and CDs

H.Exe - Human Flesh Recipes

H.Exe - Time of Contempt

H.Exe - Killing Monsters

H.Exe - Realms of Inhuman Pleasures

H.Exe - Venom