« Previous page
About Halotan Records
Updated: 13 May, 2017
Created:
14 May, 2010
By:Andrzej
Category: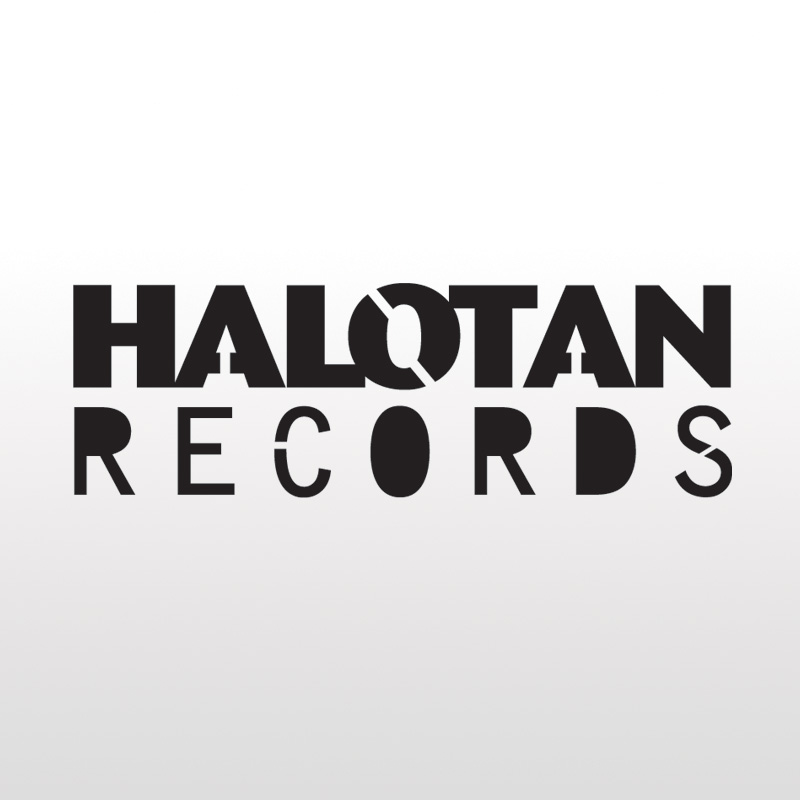 We are Dark Electro, Aggrotech, Goth, Industrial record label. If you are not familiar with these genres, see our shop and downloads section, and listen to our releases.
We help bands to reach audience and get as many fans as possible. We are not-for-profit, and this means making money is not our main objective. When we earn some money selling music we use it for artists' good.
Stay in touch with us! Get info about our latest releases, they are always free to download. Like our English language Facebook page in the box below!
How we work
We manufacture and sell physical CDs while offering free downloads. We think that physical releases still have value for fans and musicians. In the digitalized world physical releases tend to get more attention.
We have in-house capability of preparing, mastering, and releasing your music including cover artwork design and print aspects of it. This can (and usually does) make your release sound and look like professional album – not like a demo. We have released around 40 CDs so far.
We put music first. Unlike most of the labels nowadays, we can support artists without asking how many fans they have and how many CDs they can sell.
You always own your music. With us, you are always owner of your music and do with it whatever you like, including selling downloads on your own.
We are very independent. We can manufacture high quality physical CDs  without high initial cost. This way we can release whatever we want. You make music, we take the risk.
We actively promote music - If we make profit – we buy paid advertising. Every release uses our own sharing system, that not only promotes your music, but also tries to get you fans for your Facebook page. We utilize torrents and other homebrew guerilla marketing schemes. We do a lot more than ordinary labels do.
Read about our music sharing system here or check out our  shop. Our operations are based in Poland and Ireland but of course we can and do work with bands from all over the world.
Alienoil - In Limbo
StyleElectro Industrial
More info and player
How to get signed with us
If you would like to get your band/project signed and released with us,  please read our demo submission policy and act accordingly.
There is only one restriction – we do not release instrumental music. If you have no vocals in most of your songs, we are not going to take you on.
Regardless of being signed to us or not you can always take part in our Sampler compilations.
Halotan Records' history
Halotan Records was started in 2010 by Andrzej and Kroghul – two guys interested mostly in dark electronic music. With combined experience in graphic design, music production, programming, mastering etc we hit the ground running and innovated since the day one.
From the very beginning we understood and accepted that there is and not going to be any money in it. We organised the label as a hobby rather than business, making difference for artists and fans being our only reward.
Our very first release was "Halotan Sounds 1.0″, vastly popular compilation of Polish dark electronic scene. Other releases and signed bands followed shortly and on average we release one CD a month.
Since our humble beginnings we have been trying to adapt to the new market reality rather than fight it. This allowed us to progress quicker than many around us and gain trust of bands and fans alike – all over the world.
We know your problem and we are the answer
There is a gap between an unsigned band and a band signed to a traditional – even independent – label. "Looking for a label" – we see this text ever so often. Independent labels are no longer interested in unknown artists (we elaborate on this subject here).  High cost of short CD runs and promotion coupled with less and less people buying music make releasing new artists unprofitable.
Not having significant fan base a band is not attractive for any label. They do not have the fan base, because they can not get professional release and help with promotion. This is a vicious circle, which we can help you to break.
If your band is well known in the scene, we can also be a good choice – because our help is significant, we do not need you to share your profit with us and there is no such thing as "too much promotion".
We can leverage our experience to help bands at any stage of their career.
Are you a DJ, blogger, editor? We would love to hear from you.
We always look for new contacts with bands, DJs, portals, media, bloggers etc. If you want to cooperate with us in any way, please write to us using contact section of this site. We are extremely approachable so please do not hesitate to talk to us whatever your business is.
For interviews and booking please contact individual artists. The best way to approach them is through facebook, their details are listed in bands' profiles.
Credits
There are some people and companies who help us along the way and we feel we should mention them.
All our website design and development is provided by Andy's Webdesign Galway, Ireland
All our digital print solutions and print-related know-how (CD covers, posters, leafltets etc) kindly provided by the owners of memorialprint.ie – who mainly print Memorial Cards so they fit perfectly our gothic style.
Countless hours of graphic design have been donated by Marcin "Kroghul" from www.kroghul.pl