« Previous page
About Halotan Records
Updated: 18 September, 2023
Created:
14 May, 2010
By:Andrzej
Category: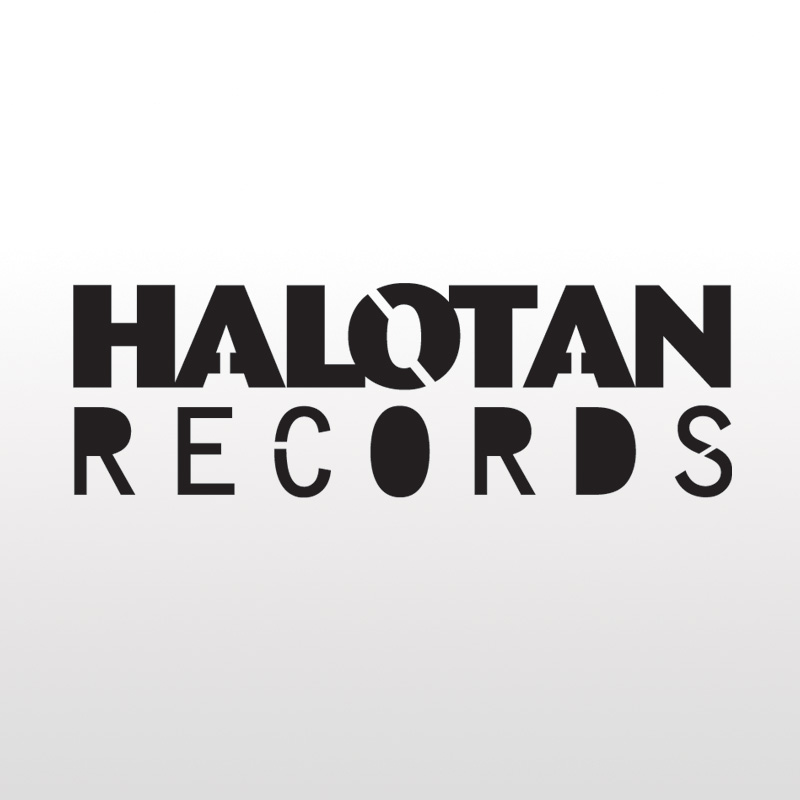 We are an underground Dark Electro, Electro-Industrial, Goth record label.
Currently we are based in Poland (formerly: Poland and Ireland).
Our objective is to help bands to reach audience and get as many fans as possible. We are not-for-profit, and this means making money is not our objective. We want to promote music we like.
Please see here to see how we work with bands and what the rules regarding releases are.
Let us be honest: what you really need is help with getting fans, not a label. You just hope that a label can somehow make this happen. And once this happens, you will wave your label a goodbye.
Guess what: we know this and this is fine with us. We are in it for relationships and to connect with like-minded people. We want you to be and stay independent.
We don't want to own your music or take a cut off any of your revenue streams.
Halotan Records is a hobby, not a business. It is our way of being a part of the scene and community.
We do not have a Bandcamp profile. We do not publish on streaming services (Spotify etc.). We believe you as a musician should own and manage these things yourself.
Thus, we do not create a conflict of interest with bands and other labels. We operate in our own space, outside of the standard corporate-owned ecosystem.
How we work
We have always worked with bands that were not "signed" to us. Now it is our standard way of dealing with bands.
Our main focus nowadays is compilations, not individual releases. This is where we can make the biggest impact.
We want to continue being music promoters, not glorified merch manufacturers or Bandcamp managers. We are just some guys with spare time, skills and interest in music.
We manufacture and sell physical CDs while offering free downloads or we send those willing to pay to your Bandcamp.
We think that physical releases still have value for fans and musicians. In the digitalized world physical releases tend to get more attention.
We have in-house capability of preparing, mastering, and releasing your music including cover artwork design and print aspects of it. This can (and usually does) make your release sound and look like professional album – not like a demo.
We have released over 50 physical CDs so far.
We know your problem and we are the answer
Remaining independent labels are no longer interested in unknown artists (we elaborate on this subject here). High cost of short CD runs and promotion coupled with less and less people buying music make releasing new artists unprofitable.
Update: actually a strategy to sign lots of unknown artists and taking a cut off their bandcamp etc can be profitable.
A band without fan base is not attractive for any label. Getting a fan base is hard because nowadays everybody is screaming for attention and it is very hard to break through the noise on your own.
This is where we can help.
If your band is well known in the scene, we can also be a good choice – as a partner.
We do not need you to share your profit with us and there is no such thing as "too much promotion". You do not have to be "signed" with us to work with us.
We can leverage our experience to help bands at any stage of their career, without strings attached.
How to get signed with us
First of all you can work with us without getting "signed".
If you would like to get your band/project signed and released with us, please read our demo submission policy and act accordingly.
There is only one restriction – we do not release instrumental music. If you have no vocals in most of your songs, we are not going to take you on.
Regardless of being signed to us or not you can always release with us and take part in our Sampler compilations.
Halotan Records' history
Halotan Records was started in 2010 by Andrzej and Kroghul – two guys interested in dark electronic music. With combined experience in graphic design, music production, programming, mastering etc we hit the ground running and innovated since the day one.
From the very beginning we understood and accepted that there is and not going to be any money in it. We organised the label as a hobby rather than business, making difference for artists and fans being our only reward.
Our very first 2010 release was "Halotan Sounds 1.0", vastly popular compilation of Polish dark electronic scene. Other releases, signed bands and co-operations followed.
Back in the day there still were labels and bands who could not accept that the pre-internet business model is gone. Since our humble beginnings we have been trying to adapt to the new market reality rather than fight it.
This allowed us to progress quicker than many around us and gain trust of bands and fans alike – all over the world.
To many, our free download policy was a blasphemy against their imaginary stardom.
But time proved us dead right – today all music is effectively free, and good will of fans is what makes them support the artists.
Around 2016 Halotan Records was effectively discontinued due to the usual mixture of personal reasons and commitments.
Currently – summer 2023 – work is being done to make Halotan Records' revival possible. The website has been restored and updated. Releases are back online.
Are you a DJ, blogger, editor? We would love to hear from you.
We always look for new contacts with bands, DJs, portals, media, bloggers etc. If you want to cooperate with us in any way, please write to us using contact section of this site. We are extremely approachable so please do not hesitate to talk to us whatever your business is.
For interviews and booking please contact individual artists. The best way to approach them is through facebook, their details are listed in bands' profiles.
Credits
Hobby projects like ours can't exist without good will of people and organisations willing to give us for free things we simply cannot afford to pay for.
There are some people and companies who help us along the way and we feel we should mention them.
All our website design and development is provided by Andy's Webdesign Galway, Ireland
All our digital print solutions and print-related know-how (CD covers, posters, leafltets etc) kindly provided by the owners of memorialprint.ie – Irish printing business who mainly print Memorial Cards so they fit perfectly our gothic style.
Countless hours of graphic design have been donated by Marcin "Kroghul" from www.kroghul.pl who co-founded Halotan Records and now is pursuing his passion as a painter and box art designer for military models.