« Previous page
Black Tower
Stay connected, like Black Tower on Facebook!
Black Tower's Biography
Black Tower was established in 2003 in Gliwice, by brothers Grajko – Mariusz, who composes music and sings, and Arkadiusz, who plays keyboards. The band successfully mixes various influences in their music such as EBM, dark wave, and synth pop. Energetic bass lines, harsh  beats, dark and catchy  melodies and intriguing lyrics in Polish – are the main trademarks of style of  Black Tower. Group does not border  their work in stiff frames of electronic music, as evidenced by the occasional use of the guitar in concert and in the recording studio (for example, the song "Sanctus").
The first recordings of  the band were published  on "Nienazwany" demo from 2006.
Their debut album, entitled "Hybryda" was released in 2008, and gathered recieved a positive feedback on Polish scene.
Currently the band is working on new material, which will be released on Halotan Records.
[url = yframe 'http://www.youtube.com/watch?feature=player_embedded&v=y-N92ha9oxM']
Black Tower's Releases available from Halotan Records
Follow links below to listen, download for free or buy these releases
Black Tower's Images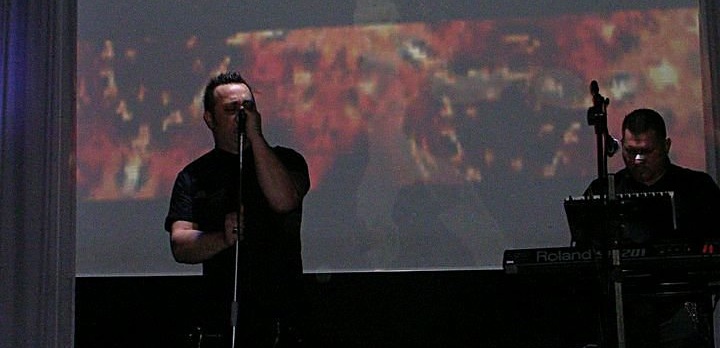 Leave your mark!
Do you like Black Tower? Leave your shout, message or opinion in the box below!