« Previous page
Human Steel
Stay connected, like Human Steel on Facebook!
Human Steel's Biography
Human Steel to wykonujący EBM duet z Głubczyc. Tworzą go Lindey Lindstorm, założyciel zespołu, odpowiadający za teksty i muzykę, a także Marcin "D-Vision" Wanat siejący zniszczenie za zestawem perkusyjnym na koncertach.
Human Steel jest  muzycznym ewenementem na skalę całego kraju prezentując Electronic Body Music w swej klasycznej formie. Energetyczna linia basu i prosta linia perkusji – na tej sprawdzonej podstawie opiera się muzyka duetu. Choć czerpią wzorce z najlepszych, od klasyków, takich jak DAF, na współczesnych gwiazdach sceny kończąc, prezentują swój oryginalny styl. Został on doceniony przez znany internetowy magazyn Side-Line, który umieścił ich utwór "Leatherface" na swojej składance "Face the beat".
-
Style
More info and player
W 2010 roku ukazało się pierwsze 3-utworowe promo zespołu.
Debiutancki album Human Steel, "Crankshaft Crash" ukazał się w 2011 roku. Znajduje się na nim 9 utworów, które pokazują, jak powinien brzmieć prawdziwy EBM najczystszej próby.
W tej chwili zespół pracuje nad kolejnym albumem, zatytułowanym "Mono Violence".
Human Steel's Releases available from Halotan Records
Follow links below to listen, download for free or buy these releases
Human Steel's Images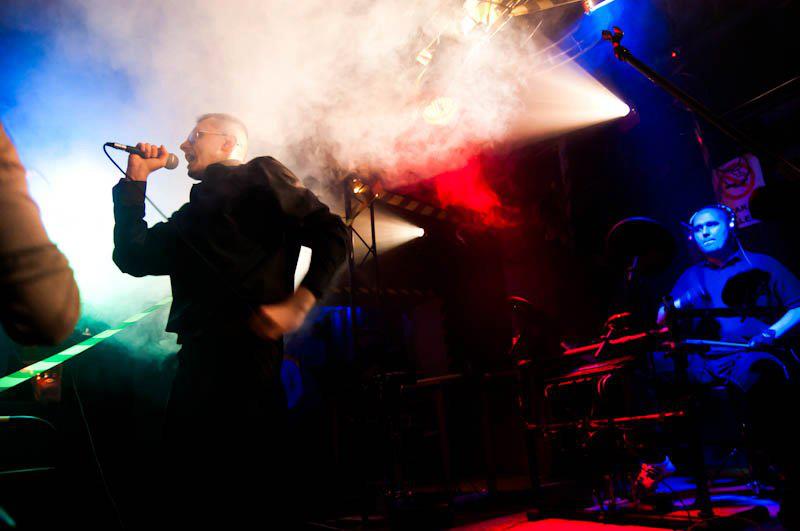 Leave your mark!
Do you like Human Steel? Leave your shout, message or opinion in the box below!