« Previous page
Lily of the Valley
Stay connected, like Lily of the Valley on Facebook!
Lily of the Valley's Biography
Lily of the Valley is a darkwave/gothic rock band from Kielce, in Poland. The group was founded by Arachna in 2007, and at the beginning it was functioning as an electronic solo act. The first published song was an atmospheric  cover of Lacrimosa's   "Liebesspiel".
Arachna begun to compose her own music, but she felt, that she needs a guitar player to develop her ideas. The new member, Kiras, has played already in a punk rock band, and with him Lily of the Valley became an interesting amalgam of dark electronics and strong guitar sound.  The line-up of the group was extended once more, when Alilah became a live keyborad player of the band.
Lily of the Valley - Sounds of the Moments
StyleGoth/Electro
More info and player
The music of Lily of the Valley is recommended to all who listen to Lacrimosa, Deine Lakaien, or Diary of Dreams, but this Polish duo has its own original sound. Catchy melodies, good songwriting, and beautiful and strong voice of Arachna, are the trademarks of Lily of the Valley.
The first album of Lily of the Valley, "The sound of the moments" was released in 2010
The single "Recognise" was published at the end of 2011.
Lily of the Valley's Releases available from Halotan Records
Follow links below to listen, download for free or buy these releases
Lily of the Valley's Images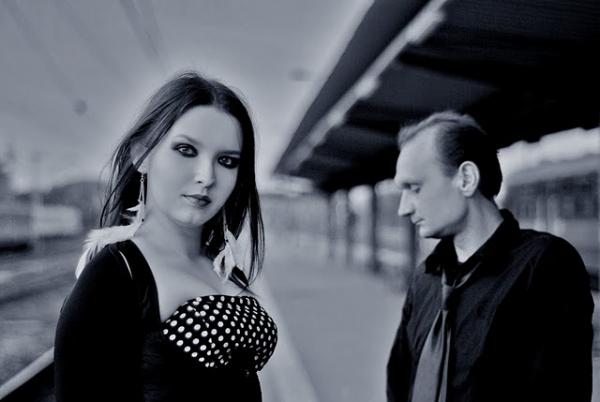 Leave your mark!
Do you like Lily of the Valley? Leave your shout, message or opinion in the box below!