« Previous page
Nanotech Ltd
Stay connected, like Nanotech Ltd on Facebook!
Nanotech Ltd's Biography
Nanotech Ltd to jak dotąd jedyny zagraniczny zespół wydający płyty pod szyldem Halotan Records. Pochodzący z Nottingham projekt został stworzony przez Directora M, który komponując utwory stawia na mocny beat, ostre wokale i chwytliwość melodii.  Muzyka projektu powinna więc zainteresować zarówno fanów harsh electro, jak i miłośników lżejszych, futurepopowych dźwięków. Teksty Nanotech Ltd oscylują wokół problemów ucisku społecznego, zagrożeń jakie niosą ze sobą technika i religia, a także dystopii.
-
Style
More info and player
Pierwsze utwory Nanotech Ltd powstały w 2007 roku, były to numery "Future Police State" i "The Tower", jednak projekt rozwinął skrzydła na dobre dopiero w 2010 roku, gdy światło dzienne ujrzała piosenka "Warp industry". Zapowiadała ona pierwszą EPkę Nanotech Ltd, wydaną pod tym samym tytułem.
W 2012 roku skład projektu poszerzył się o wokalistę, Dee Christophera. Obecnie Nanotech Ltd pracuje nad albumem długogrającym.
Nanotech Ltd's Releases available from Halotan Records
Follow links below to listen, download for free or buy these releases
Nanotech Ltd's Images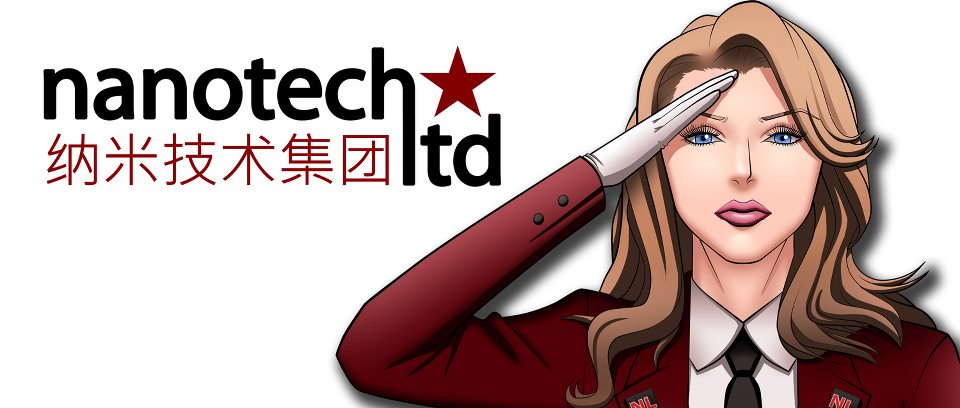 Leave your mark!
Do you like Nanotech Ltd? Leave your shout, message or opinion in the box below!