« Previous page
Alienoil
Stay connected, like Alienoil on Facebook!
Alienoil's Biography
Chociaż Alienoil to nowy projekt na mapie polskiego dark independent, stoją za nim osoby bardzo dobrze znane – Agata Pawłowicz (This Cold, Ex-Desdemona) i Maciej Niedzielski (Artrosis, Sui Generis Umbra). Muzyka Alienol bazuje na zimnych, industrialnych klimatach, które stanowią tło dla niebanalnych pomysłów aranżacyjnych obojga twórców projektu.
-
Style
More info and player
Niepokojące melodie osnute wokół miarowych, bezdusznych rytmów i wokale oscylujące na biegunach wyrachowania i szaleństwa składają się na zjawisko, które nie miało dotąd precedensu na polskiej, i nie tylko polskiej scenie dark independent. Muzyka Alienol, nosząc wszelkie znamiona bezkompromisowego eksperymentu posiada spójną i przemyślaną formę, która zapada w pamięć i nie pozostawia obojętnym.
Debiutancki album zespołu ukaże się w 2013 roku nakładem Halotan Records.
Alienoil's Releases available from Halotan Records
Follow links below to listen, download for free or buy these releases
Alienoil's Images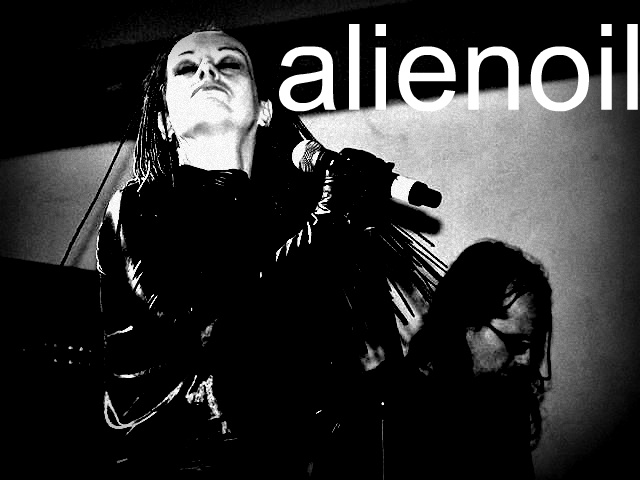 Leave your mark!
Do you like Alienoil? Leave your shout, message or opinion in the box below!