« Previous page
Projekt LR
Stay connected, like Projekt LR on Facebook!
Projekt LR's Biography
Historia  warszawskiego Projektu LR zaczyna się w roku 2009, gdy Lecter (Tomasz Herbrich) i Kłosu (Michał Kłosiński) postanawiają stworzyć zespół, który połączyłby ich metalowo-industrialne inspiracje z różnymi odmianami tanecznej elektroniki. Tak narodziło się brzmienie, którego elektroniczna podstawa została wzbogacona  dźwiękami gitar i ostrymi wokalami, przywodzącymi na myśl metalowych i hard core'owych krzykaczy. Twórczość Projektu LR powinna ona zainteresować fanów Nine Inch Nails, Skinny Puppy, czy Frontline Assembly.
-
Style
More info and player
Potencjał Projektu LR realizował się od początku istnienia grupy na żywiołowych koncertach (festiwal "Muzyka na plan", warszawska impreza "Postindustry Nacht im Bunker").
Debiutancki album Projektu LR, zatytułowany  "M3DYCYN4", ukazał się w 2011 roku nakładem wytwórni Megatotal.pl. Album był promowany utworem "W13C3J", do którego został nakręcony teledysk.
W październiku 2012 roku Projekt LR postanawia wydać kolejny materiał we współpracy z Halotan Records. Ukaże się on pod koniec 2012 lub na początku 2013 roku.
Projekt LR's Releases available from Halotan Records
Follow links below to listen, download for free or buy these releases
Projekt LR's Images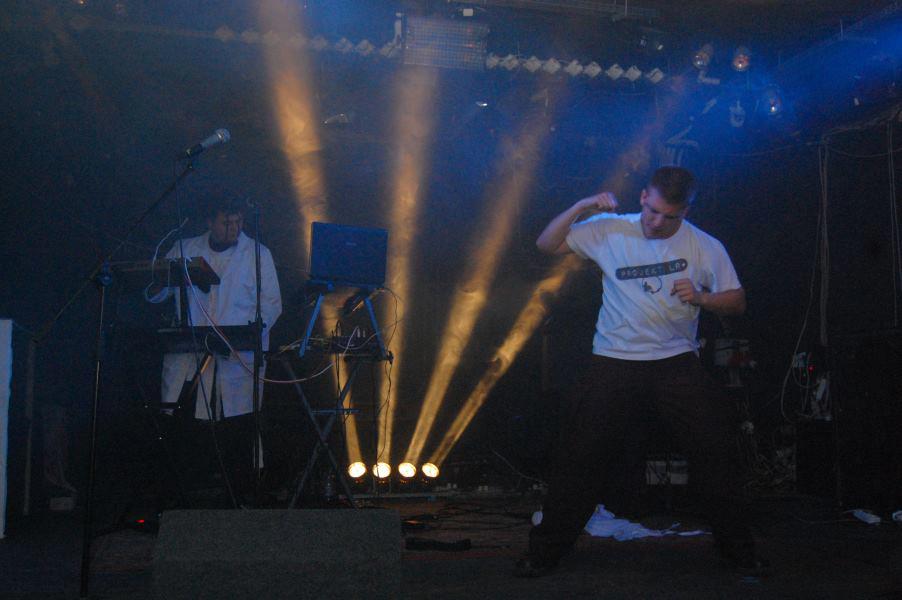 Leave your mark!
Do you like Projekt LR? Leave your shout, message or opinion in the box below!