« Previous page
Projekt LR
Stay connected, like Projekt LR on Facebook!
Projekt LR's Biography
The history of Projekt LR begins in 2009 when Lecter (Tomasz Herbich) and Kłosu (Michał Kłosiński) decided to create a band which would mix industrial metal influences with the sound  of various electronic genres. That's how the sound of this Warsaw based project was invented. The electronic basis of the music, enriched by guitars and hardcore/metal vocals forms an unique sound of Projekt L-R music. Fans of such bands as Nine Inch Nails, Skinny Puppy or Frontline Assembly should check this out.
-
Style
More info and player
Since its foundation the band gives energetic live performances – they played for example on Warsaw gothic event "Postindustry Nacht im Bunker".
Projekt L-R's debut album, entitled "M3DYCYN4" ("Medicine"), was published in 2011 by Megatotal.pl. The album was promoted by videoclip  "W13C3J".
In october 2012 Projekt LR decides to publish their upcoming album via Halotan Records. It should be out late 2012/early 2013.
Projekt LR's Releases available from Halotan Records
Follow links below to listen, download for free or buy these releases
Projekt LR's Images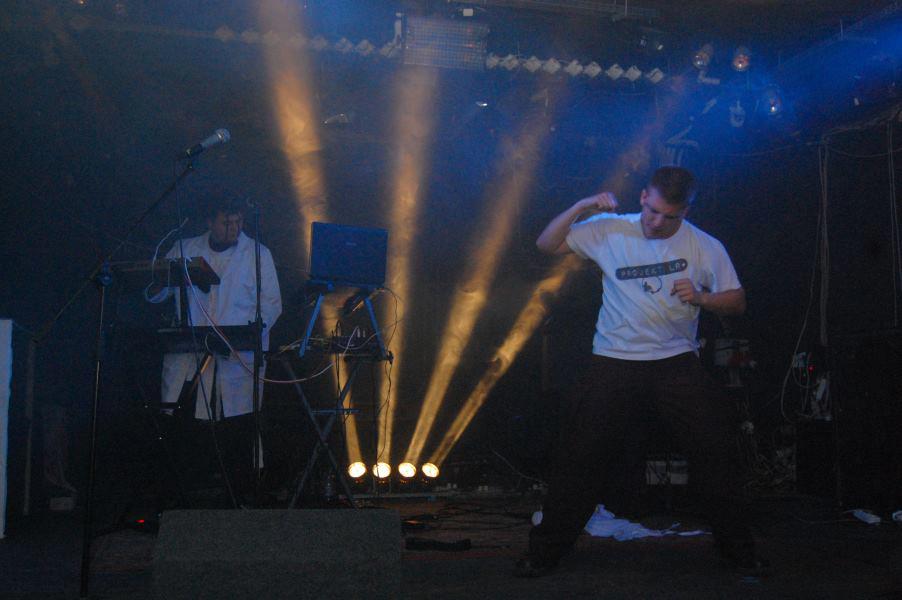 Leave your mark!
Do you like Projekt LR? Leave your shout, message or opinion in the box below!