« Previous page
Dark electro and drug wars – interview with Devilsight
Updated: 22 July, 2023
Created:
15 March, 2016
By:Adalbert
Category:
Interviews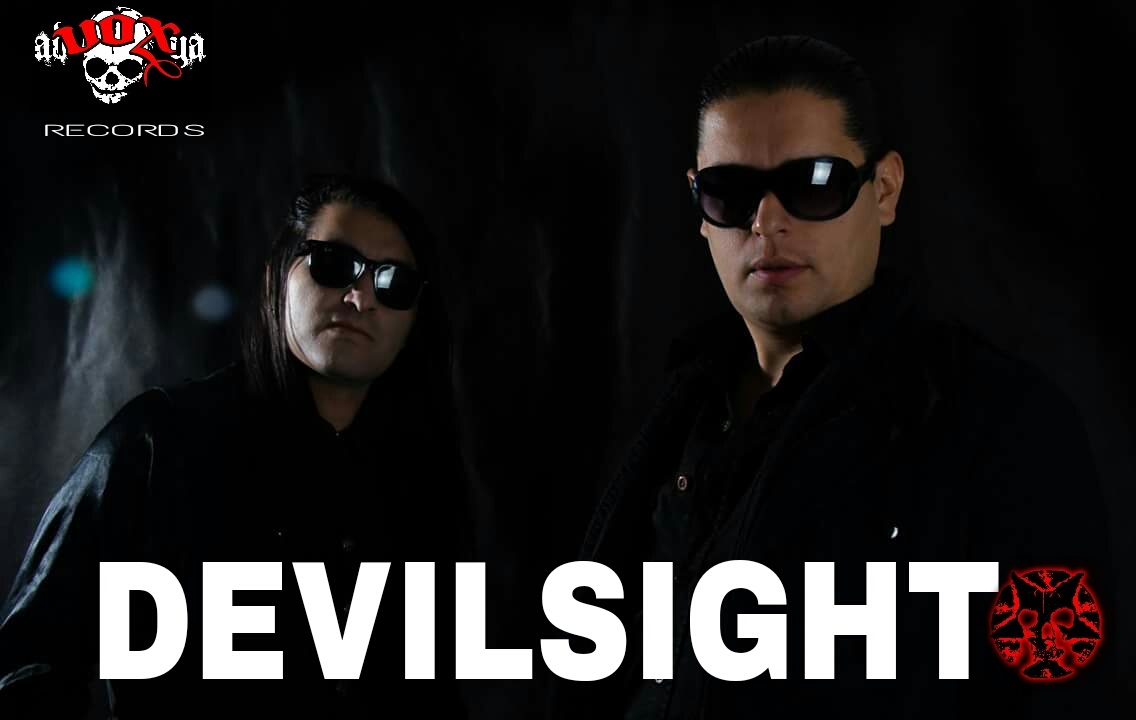 Devilsight is Mexican dark electro act which recently delivered their debut album "Luna", which should satisfy every fan of the genre. We recently reviewed this very strong release, which luckily is published in physical format by Hungarian label Advoxya Records. Devilsight was also chosen to open latest Halotan sampler with their track "Siente". It was a matter of time to ask them some questions for our website. Why we like Devilsight so much? Especially because of sincerity of their music – the anger which flows with those sounds seems to be very natural. In interview they declare, that agressive electronic music was something that just  came out naturally from their hearts as  the opposition towards the brutality of the world that surrounds them, and I have no doubt they don't lie. If you doubt, just listen to this music
Read the review of Devilsight's "Luna" here, listen to it here.
Orbicide - Not a Single Letter Altered
StyleDark Electro
More info and player
Adalbert: Devilsight exists since 2009, but "Luna" from 2015 is your first album. Can you tell me about the bands activity during those years (2009-2015)
Devilsight: We've started with a some singles Cds like "Atracción Parasita – 2011, (Single) La ceguera – 2013, (Single) Mezclar dos Canciones -2013 and (Single) Del cartel – 2013.
Adalbert: Can you tell us "who is who" in Devilsight?
Devilsight: Devilsight are Alberto a.k.a. Stan (Lead singer/songwriter/Music), Exila nation (programming & Music) and Mercy (Synth – Live Support)
Adalbert: Why – as an artists – you decided to follow such style as dark electro?
Devilsight: We don´t choose this style, it just was burned in us. Maybe it is the reaction on the violence that we see in our country.
In Mexico we experience murders every day, but this does not matter to anyone
Adalbert: On your bandcamp site I found an information that Devilisght was brought to life because you were "frustrated by all the unjust things happening in their country". What kind of "unjust things do you mean".
Devilsight: In Mexico we experience murders every day, but this does not matter to anyone, so this is a great nation with an amazing culture damaged by the drug wars and extortion
Adalbert: Track "Del Cartel" tells about the violence caused by drug cartel wars in Mexico. Can you tell me are those things really affect your daily life?
Devilsight: The Drugs Cartels does not affect our daily lives, however it is a cancer that slowly takes over your mind
Adalbert: Let's talk about music. The track "Siente" which opened the latest Halotan Records sampler, and is as well, the opening track on "Luna" has somehow melancholic atmosphere. Thus, the whole music is somehow aggressive, but it's melodic as well. How can you manage those two opposite elements and put them together?
Devilsight: The melancholic atmosphere take us and carry on, along with an anger, it's like thunder, begins with an amazing light and ends with a loud sound in the sky .
Adalbert: My faouvorite tracks are the heavier ones, especially "Extraños en la Oscuridad", "Todo esta más cerca" or "Amante del demonio" – can you tell me something more about those tracks?
Devilsight: I wrote "Extraños en la Oscuridad" after a quarell with my wife and the lyric talks about the time I was away from her, because I felt like a "strange in the dark" (Extraños en la oscuridad). "Todo esta más cerca" is an interesting song because the lyrics are about hell, literally burning in hell. "Amante del Demonio" is a song about my lover, as how we make love one after one, and again, and again, burning in a cauldron of boiling wax.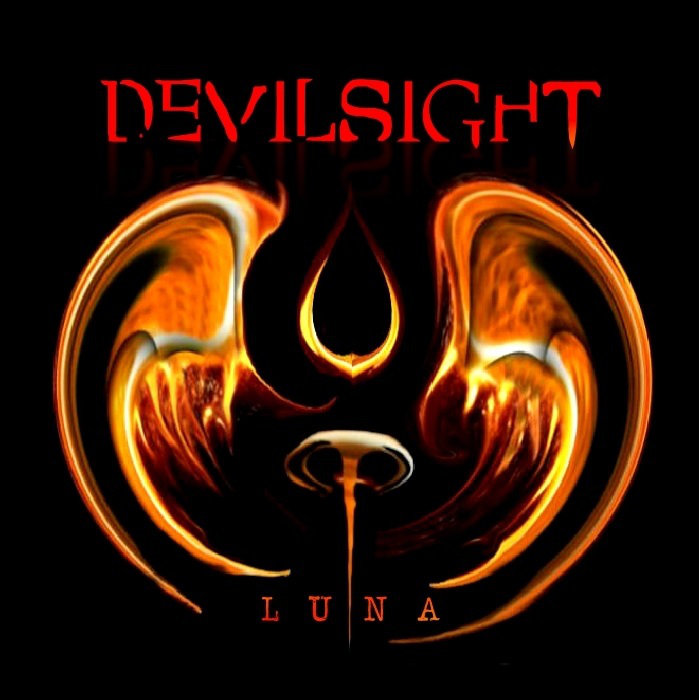 Adalbert: The title track for "Luna" is interesting as well – it merges different types of synths (from sharp hardcore techno saws, to atmospheric pads) with tempo changes (some dubstep appears for a minute) – it's the most diversified track of the album, maybe that's why it gave the title for the album?
Devilsight: It is a melodic song that gives the name of the album, "Luna" is the pleasure of the sensations . Look at the sky and know that the moon is always to be filled with light in the middle of the darkness
Adalbert: "Luna" was released by Advoxya Records – can you tell me how this contract was achieved? Are you happy about it?

[halobox116]
Devilsight: We are very happy to be part of the family Advoxya records. It is a great label that provides an opportunity to promote bands throughout Europe.
Adalbert: What are the people's reactions on "Luna"?
Devilsight: It's crazy, we have many comments of people from different countries who like much the album. Most comments indicate that this is a brutal and full of beats, from the start to the finish of the disk. A worthy representative of the real Mexican style.
Adalbert: A perfect dark electro track – do you know any recipe how to write it?
Devilsight: Of course. The track must be full of exploding rage and anger!
Adalbert: What are your inspirations? Only dark electro stuff, or also some other kinds of music?
In Mexico there are many bands of gothic and electro genre, but they are not supported by anyone
Devilsight: I like different music genres, such as alternative rock and metal, especially from the 90's.
Adalbert: And – let's go on with the issue of artistic inspirations – what inspires you apart of music ?
Devilsight: Horror movies inspire me much as well as videos of Mexican cartels and…. travels to the forest.
Adalbret: Can you tell us more about the Mexican dark electro scene? Do you have any relations with other projects, any friends among them?
Devilsight: My friends among the bands are Amduscia and C-lekktor. The scene in Mexico is very big, more than any other country in America Latina. In Mexico there are many bands of gothic and electro genre, but they are not supported by anyone. In Mexico the people do not support local bands .
Adalbert: Do you have any plans to promote "Luna" on tour?
Devilsight: On April the 30th we start our tour called " Violencia " playing with Amduscia in Mexico City, and in October this year we will present our music for the first time in Spain, France and Germany.
Adalbert: Any last word for the people which will read this interview?
Thanks to you for the interview and all the Europe people for the support. "Nosotros somos los hijos de la violencia".
You may also be interested in