« Previous page
Traumatize – "Torment" – physical CD release is ready
Updated: 29 August, 2015
Created:
29 August, 2015
By:Andrzej
Category:
News
Traumatize - Torment
StyleDark Electro
More info and player
We have just released (or rather re-released) a physical CD of Traumatize's album "Torment". The CD consists of 16 extremely aggressive and dark songs that can be simply described as dark electro.
The album has not been available as sa CD for quite a while since the original run released by Mutante Records has depleted.
For this release we partnered with W\Schwer Music Production who owns the rights to the music. We provide physical release only, while W\Schwer handles digital distribution. The CD costs 10 euro + delivery and it is manufactured in the same standard as all our other releases.
This cooperation is a bit of a testing ground for us. If successful for both parties involved, you will see more physical-only albums released by us – but not necessarily from the bands signed to Halotan Records.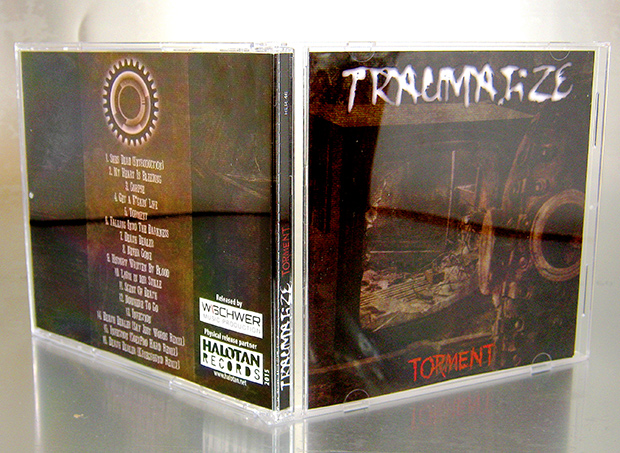 You may also be interested in