« Previous page
Sampler 08 Compilation – physical CD is out
Updated: 15 August, 2015
Created:
15 August, 2015
By:Andrzej
Category:
News
We are happy to announce the availability of physical copies of our dark electronic Sampler 08 compilation. The CD turned out extremely nice and it definitely is a very nice addition to your collection.
You can listen to the whole compilation, download for free or purchase your copy here.
VA - Halotan Records Sampler 08
StyleDark Electro
More info and player
The digital release took place about a month ago as we wanted to get it out to the fans as soon as possible. Today's release just closes our  cycle and now both free download as well as physical copies are available.
The style of compilation is exclusively dark electro / electro industrial. The upcoming editions will focus on those musical genres as well.
Sampler compilations are now our main priority. We aim at maximum 3-month release cycle for them. As the compilations are very good way of discovering new music, freshness is important and we understand this well.
If you would like your band to feature on the upcoming Sampler 09 please go here for instructions or just email us at halotan.records@gmail.com
There is no deadline, if your music is suitable we will take you on the nearest upcoming edition we have free slots in. Go ahead and talk to us, get your music heard.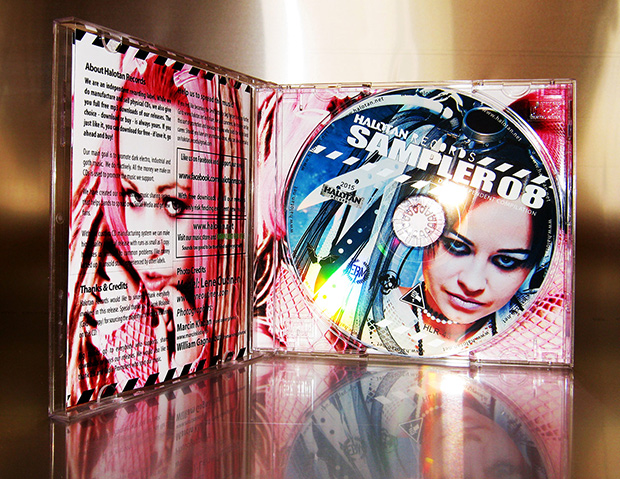 The playlist of the Sampler 08 compilation is as follows:
1. Sthilmann – Throw It Out (From The HDD)
2. Dedicated Hardware – Without Clarity
3. A[D]N + Reaxion Guerrilla – Church decay (Disorder Faith Remix)
4. A7ie – Made Of Wrath
5. 13th Angel – Purgatory (feat. Cold Therapy)
6. Cold Therapy – In Excelsis
7. H.EXE – Underground
8. Child From The Crypt – Walking The Road Of Thorns
9. Nie – Friend
10. Impurfekt – Nightmares
11. Audiocentesis – Beyond Hatred
12. FF.AA – Aparato De Tortura
13. Warsickle – Invasion
14. Necroceptor – Insanity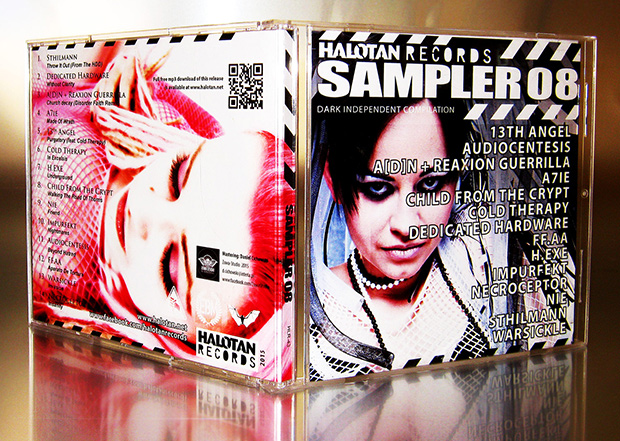 You may also be interested in