« Previous page
Larva – "Abominations" – review
"Abominations" is the new album of Larva – a dark electronic band from Spain. The double CD (original album and remixes on separate discs) has been released in August 2015 by Advoxya records – the label that in recent years has been taking on all the best bands in the genre.
Made up of musicians who have been on the scene for over a decade, Larva's new album, "Abominations" delivers exactly what you would expect from a band with such experience.
Please like Larva on Facebook in the box below:

The production is spotless and the balance between aggressiveness and clean sound is well kept. The songs are alternating between fast, club oriented ones and more nostalgic, slower compositions that allow the listener to rest and get re-sensitised to faster and more aggressive stuff.
Variation is certainly a huge plus of this album especially if you intend to listen to the whole lot at once – you will not be overwhelmed by a constant barrage of beats.
While the style is certainly dark electro, there is a noticeable EBM/oldschool flavour to it. Songs like " Todo Es Una Estafa" follow very closely EBM style even though the overall experience is much more modern and not as raw as oldschool EBM tends to be.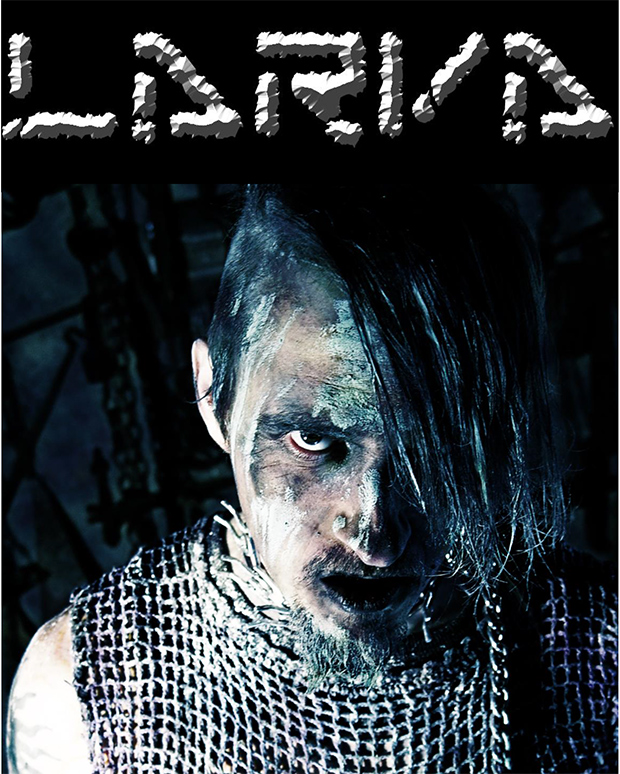 Larva found a way to merge new with old in a very elegant and pleasing (if such wicked sounds can be pleasing) way.
Dancefloor-worthiness is strong in this one. There are at least a couple of songs that will get the dancefloor moving, notably "Los Perros Ahorcados No Ladran". The song has relatively fast tempo and has a potential to become a dancefloor hit on a alternative parties.
On the slower side of the spectrum "Me Hago Pequeno" stands out thanks to its atmosphere and melodic horus. It could even work on a dancefloor as some kind of wind down song or a pause between faster songs. Well recommended.
VA - Halotan Records Sampler 07
StyleDark Electro, Electro-Industrial
More info and player
"Abominations" is certainly an album not to be missed by any fan of dark electronic sounds and we strongly recommend it to you. The physical CD can be purchased from Advoxya's store here.
We had a pleasure to have Larva on our Sampler 07 compilation. They will also appear on our upcoming Sampler 09 with a song from the "Abominations" album.
Larva has a very professional website – a thing overlooked by most of the bands in the genre who depend solely on Facebook for their promotion. You can visit the site here – get lyrics and more info about the band.
If you are into dark electro and have not done so yet – please like Advoxya Records on Facebook:
You may also be interested in